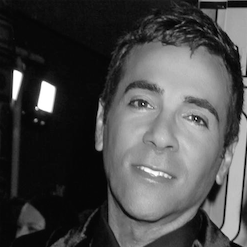 Steve hails from Baltimore, Maryland, and after his father passed away when he was 4, he spent a good deal of time with his grandfather, a producer with KYW the then NBC affiliate in Philadelphia. He was intrigued by the magic of TV & film at an early age, and the undeniable energy that surrounds many within its realm, but his step father lured him into the world of business. After graduating from Emory University in Atlanta, Steve really took to the corporate world with a vengeance and worked his way up in top New York based international organizations but he was never truly fulfilled.
After many years of wrestling with the artist trapped within his suits, he took the plunge and married the love of his life, Michelle, who is also a hometown Baltimore girl. First they tested the waters of the entertainment world in Florida. Steve quickly became the Vice President of a company that syndicated international TV series. He was credited as an Executive Producer on several quality educational and informative ongoing series. It didn't fulfill his burning desire to tell his own stories so…they moved West to find not gold, but silver, on the screen that is. They launched Bee Holder a few years later.
Bee Holder's logo imparts the ideals which illustrate the great passion the Joneses and their team have for film and television, for story telling at its finest… and they celebrate the impact these important mediums have on many millions the world over.

Born in Ecuador and raised in Latin America and Asia, Camila always had a passion for literature and storytelling, and planned to pursue a career as a writer. She got a bit side-tracked and after obtaining her BA in Cultural Studies from NYU she spent some time working in the non-profit world with international volunteer organizations in California, New Zealand and South Africa. She then made the move to Oxford, UK where she obtained her MSc in International Management, followed by a year working in London.
Wanting to return to her original plan, and determined to pursue something more creative and meaningful, Camila's love of storytelling and film resulted in a move to Los Angeles. She soon found herself working as part of the team heading up environmental youth initiatives for Disney. Her passion for storytelling grew, although the corporate world did not appeal to her. She began a series of courses in screenwriting and producing at UCLA. This ultimately led to her involvement with Bee Holder Productions where, due to their mutual love for stories that entertain while imparting meaning, she immediately discovered a synergy with Steve. As Creative Executive, she heralded several projects and earned her first attachments. When she brought a few projects into the company, that synergy grew and her championing of such material resulted in a step up to VP of Development. She was recently named Executive Vice President of the company.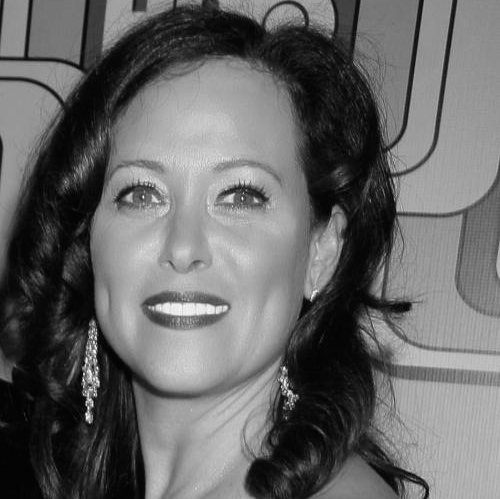 Like Steve, Michelle was born in Baltimore, with roots to Philadelphia. While Steve was creating TV programming in South Florida, Michelle was dabbling in modeling as well as selling fine art. She became very involved with Bee Holder during the shooting of YOU DON'T KNOW JACK, and the pair was seldom seen solo by cast or crew. After returning from shooting in New York, she was smitten by the entertainment bug and began her full time involvement with Bee Holder. Michelle shares the company passion for powerful entertaining films and TV that are compelling and that inspire dialogue. Her job entails coordinating trips for the company and overseeing the office. She is the liaison for press and all entertainment activities that the company partakes in.

Dave entered the entertainment industry via the comics field, working in publishing, editorial and marketing for six years before co-founding the digital comics start-up group Robot Comics, whose products won the industry's coveted Digital Book Award three years running. In 2010 he co-founded the LA-based management company, Killing the Grizzly, handling comic and graphic novel creators almost exclusively. Grizzly formed a partnership with ICM and sold to Image, Archaia, Dark Horse, Tokyopop, IDW, Allegory, Sony, Break Media and Company 3, among many others.
In 2012 Dave additionally worked as a scout and buyer for the Italian film distributor Moviemax, before working on the production side in 2013 with the documentary about auteur director Sam Fuller, titled A FULLER LIFE, which debuted at the Venice International Film Festival.
Dave is thrilled to have joined the Bee Holder team for 2014 and beyond. The Bees have been the perfect group to help put his experience with talent, development, packaging, sales and production to good use and take it to the next level.

Meredith has a background as a theatrical director, event coordinator, and freelance writer living and working in Los Angeles.
A BFA graduate of the University of Michigan's Directing Program, she has worked in a directing and producing capacity in over 15 stage productions (opera & straight theater) across the country. She has also been an active member of the Panoply Performance Lab of New York City for ten years. Since 2009, as Event Coordinator, she helped raise substantial funds for pancreatic oncology and is the Creative Director of the LA-based art/dinner series Confluence. She writes events coverage for the internationally renowned forum and resource, Ms. In the Biz, is a blogger for West Hollywood Lifestyle Magazine, and has been published in London-based magazine, Oh Comely.
Joining Bee Holder Productions as a Creative Executive has given her the opportunity to utilize her passion for incisive and meaningful storytelling with her experience in project development and full-scale production.